Entry #74: Happy Turkey Day!!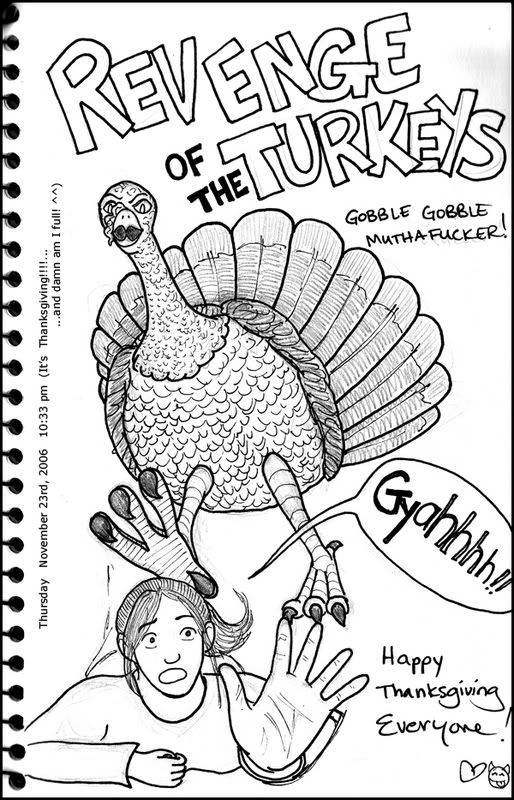 Truth be told, I didn't actually eat any turkey today. I know, shocker, right? My mom made a turkey and all that, but we actually went out to eat with friends of the family. Later we brought a plate of home made Thanksgiving dinner (the one my mom made but we didn't eat) to my Grandmother's house. She's homebound and enjoyed the meal. Tomorrow night we'll be eating a "left over" Thanksgiving day dinner for the first time. How backwards are we? :D
Well, I hope you all had a great thanksgiving! Enjoy sleeping off the gluttony!