Entry #57: Hair Today, Gone Tomorrow (gah, what an awful cliche pun)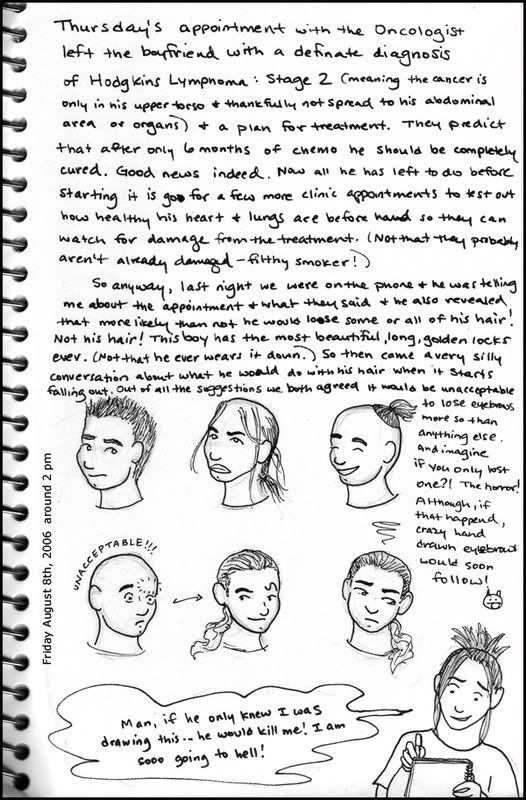 Yeah, so you might notice the date on this entry is a bit off. Thats cause it was actually writen on Friday, but I had no time to finish inking or scan it until today.
In other news, I just finished reading the entire Death Note manga.... I can only say that it was one of the finest mangas -- no! strike that! --- one of the finest graphic novels I have ever read. Like an insanely nerve wracking game of chess. Never have I been so caught up in a cat and mouse game that intensely than I was with
Death Note.
Check it out!