Entry #51: No Phd in Mixology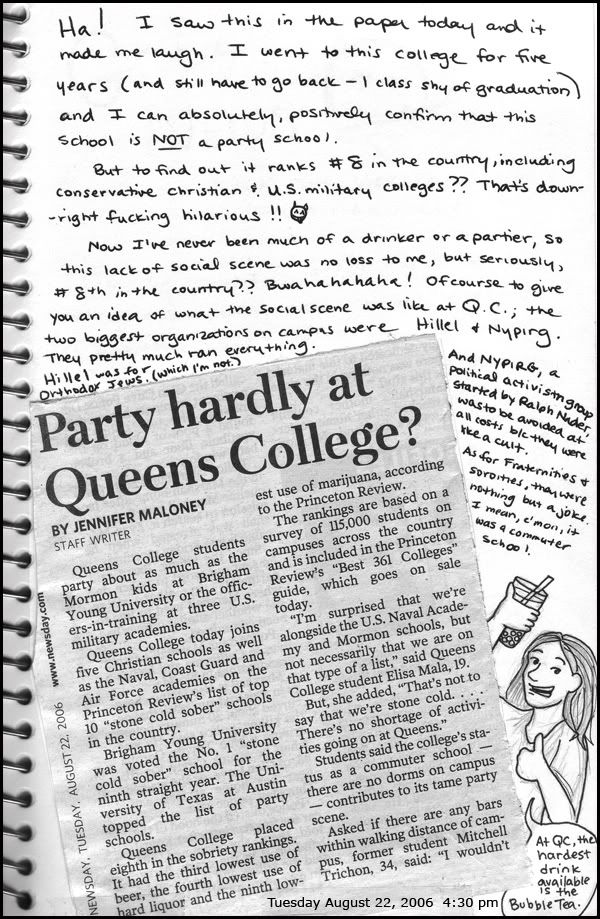 Actually, the social scene wasn't the only thing that sucked at Queens College. Their advisement was awful.
"When is the course schedule booklets coming out for next semester?"
"I don't know, they haven't come in yet."
"But I'm supposed to register for classes TOMORROW!!!"
No joke. Nobody knew nothing about anything in that school. Also, there were no course programs for your major. When it came to making your schedule, you were pretty much left to fend for yourself regarding taking all the classes you need and fullfilling all your liberal arts and science courses. Awful, just awful.