Entry #23 Burn, baby, burn! (Or not. Preferably not.)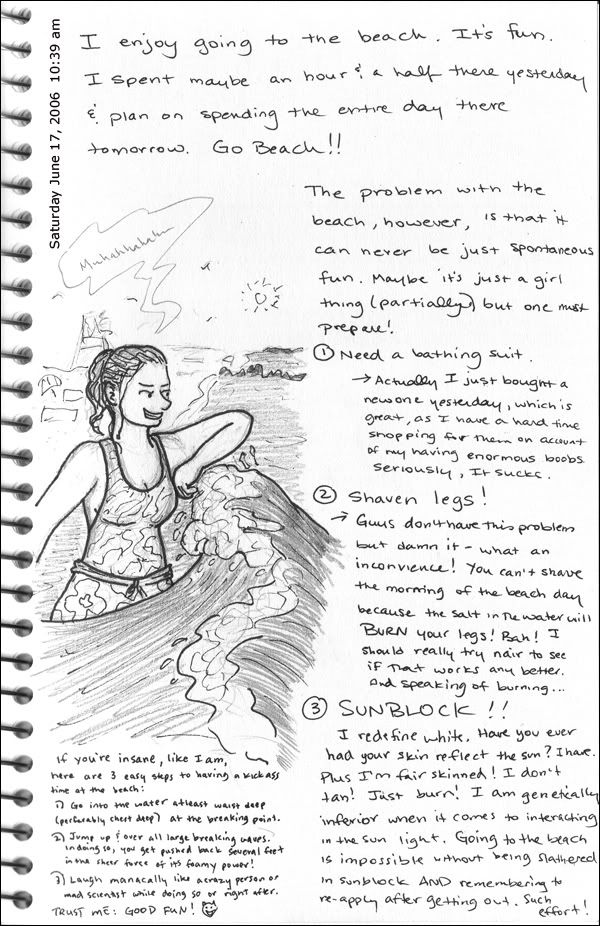 In case you can't read the small print:
If you're insane, like I am, here are 3 easy steps to having a kickass time as the beach:
1) Go into the water, atleast waist deep, (preferably chest deep) at the breaking point.
2) Jump up and over all large breaking waves. In doing so, you get pushed back several feet in the sheer force of its foamy power!
3) Laugh manacally like a crazy person or mad scientist while doing so or right after.
TRUST ME: GOOD FUN! >:D